Tuesday, April 8, 2014
| |

Email Article
|

Post a Comment
Tweet
Spring is in the year, thoughts of tailgating are creeping into our minds. Here at the Tailgate Lot, plans and preperations have already begun on our football tailgating rig. It is never too early to start the dream!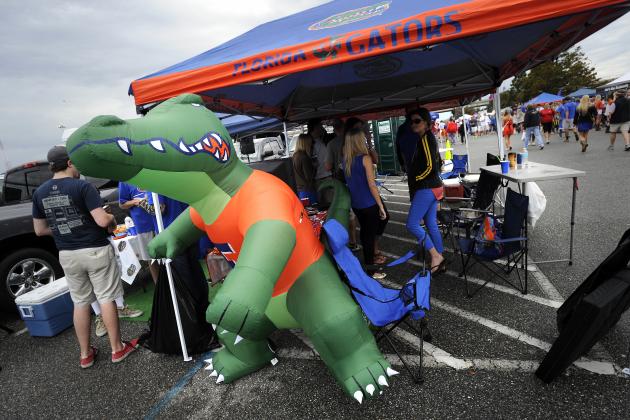 Here are some interesting articles from the web:
Bleacher Report's Top 25 College Football Tailgating spots
College football is about so much more than just the game.

While football is the main reason why upwards of 100,000 people (sometimes more) congregate on Saturdays between late August and early December each year, the game serves as only one piece of the puzzle.

If college football games were part of a meal, it would be the main course. But it's the courses that lead up to the entree—and the accompanying beverage pairings—that often separate one dining/game-day experience from another.

Yes, we're talking about tailgating...
World's Largest Softball Tailgate draws array of attendees
Unsure of what to expect, the Hearn family left their house in Lawrenceville, Ill., around 7 a.m. on Saturday in order to grab a spot at the World's Largest Softball Tailgate. They ended up being the first ones there, if the crew setting up the event doesn't count...
Badgers fans take tailgate tradition to Texas
Even though fans were nearly a thousand miles away from Madison, in the parking lot at AT&T Stadium fans noses could have lead them to believe they were home.

The smell of brats cooking over a charcoal grill filled the air Saturday as Badgers fans prepared for their team's first appearance in the Final Four in 14 years...
Posted in

News
by

Charley
|
Tagged

Softball

Tailgating News

Wisconsin Badgers